With Fashion Weeks going on across the globe, it seems that all bloggers are meeting each other in "the real world". As a result, they all post that they met this person and that person at this or that fashion show, and I have been clicking on links non-stop! Style and fashion blogs are everywhere. I thought I already checked far far too many daily (using up my free internet at work - which is not a fashion related job. Thus the constant need to check fashion blogs to indulge my habit). But the list continues to expand. Will it ever stop?!
I also had my own little blogging encounter - I met
Anya of Oui Je Suis
. She's a delightful girl who writes an equally delightful blog. It was a little surreal.
One last thought - how crazy-young are some fashion bloggers?! The youngest I know of is this little sprite below (far right),
Tavi of Style Rookie
fame. She's only thirteen and so teeny-tiny! Although I sometimes find that her youth seeps heavily into her writing style, which can be a little off-putting. Nevertheless, she even writes for popblog now.
Insane
!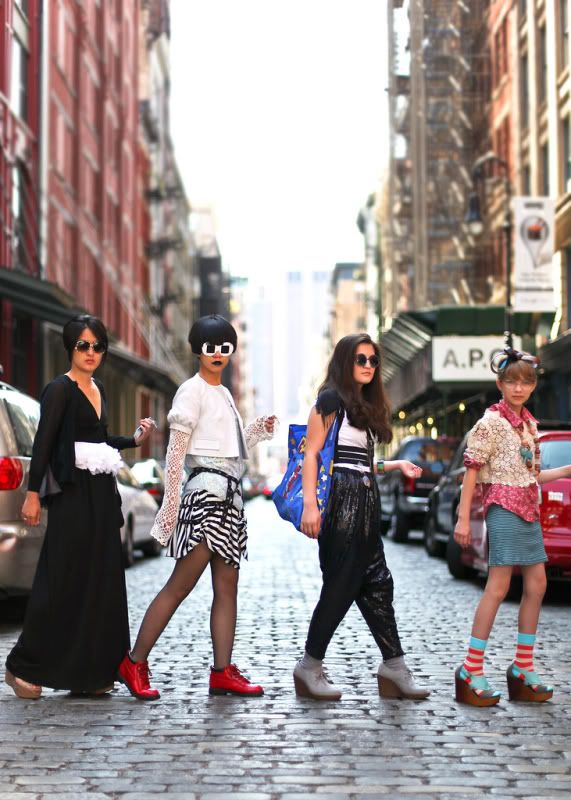 source: fashion is poison.